Notice
: Can't get the bearer token, check your credentials ( Response: Forbidden ) in
/var/www/wp-content/plugins/fanciest-author-box/includes/class-wp-twitter-api.php
on line
155
Warning
: preg_replace(): The /e modifier is no longer supported, use preg_replace_callback instead in
/var/www/wp-content/plugins/fanciest-author-box/includes/ts-fab-construct-tabs.php
on line
94
Corning has some pretty iconic spots: Little Joe Tower, Market Street, the Corning Glassworks Arch, the Corning Museum of Glass – I could go on. And posting a picture of any one of these places on your Instagram feed is sure to garner a few likes.
But we know Corning is just so darn cute that there are other places – nooks and crannies, we may call them – that are perfect spots to snap a pic. Some are known to the locals, some are perfect for that small town hipster vibe, and some are just great for the view, with or without a person in the photo. We found 25 spots around town, mostly unknown, that we think are the most instagrammable places in Corning.
Southside
Walkable from Market Street. Easy to find spots. Completely Photogenic.
1 & 2. Denison Park – Underpass Mural & Bridge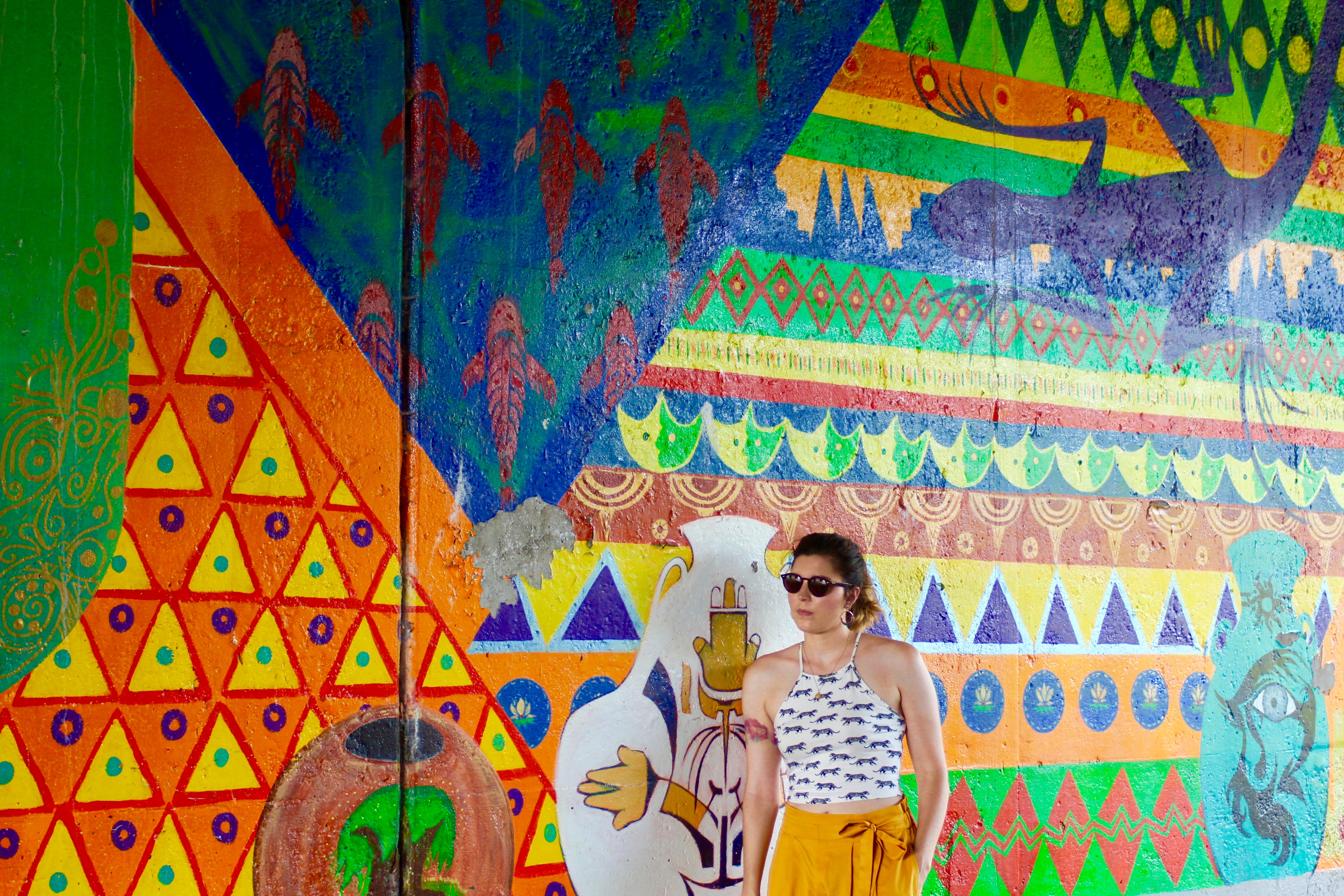 Take Trolley Lane to get to this quiet, yet colorful splash of art, perfect for pictures with or without people.
Location: Trolley Lane in Denison Park.
The bridge, located just ahead of the underpass, has an old tim-y, romantic feel to it.
Location: Off of Trolley Lane in Denison Park.
3. Radisson Hotel – Lobby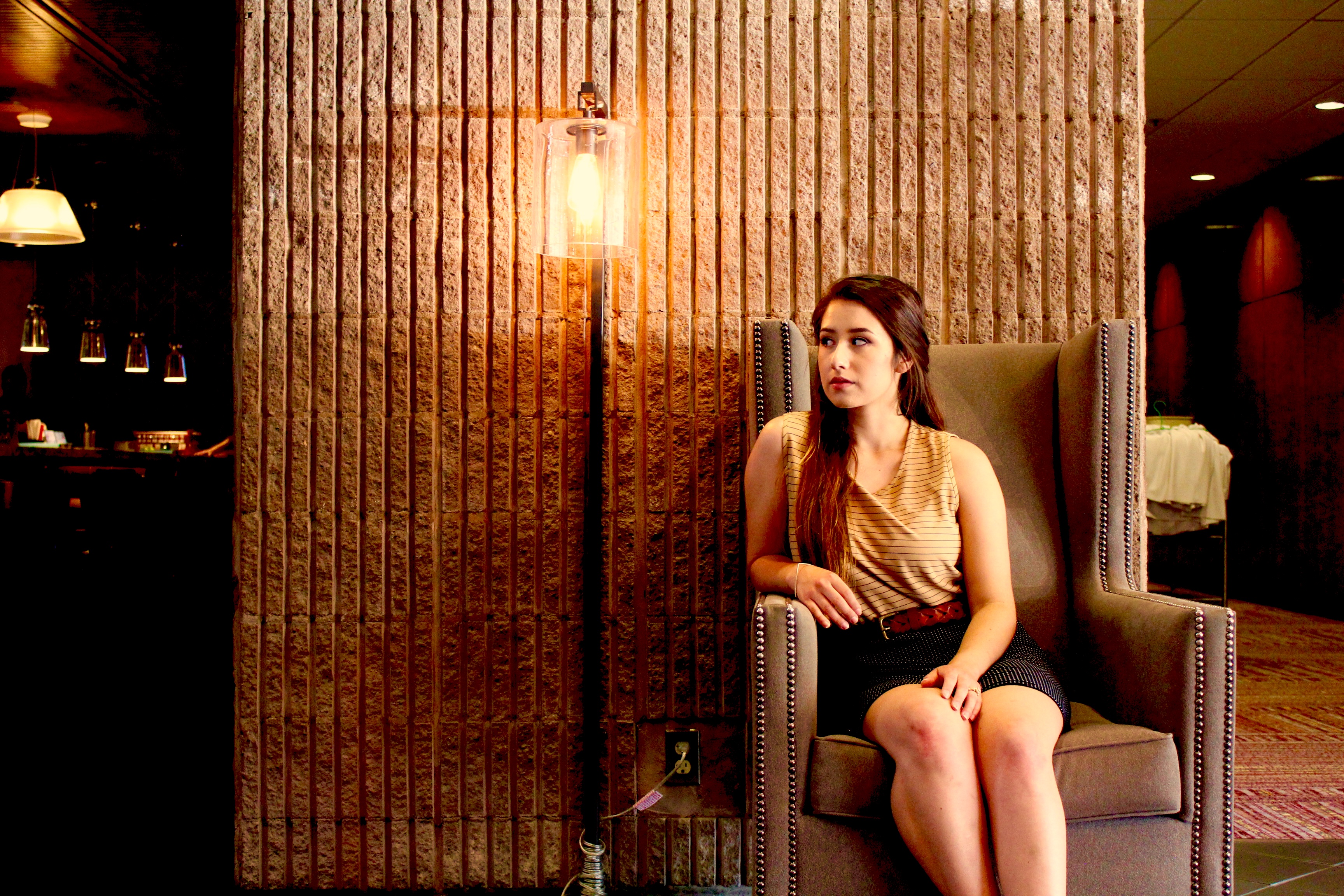 The Radisson Hotel lobby is an underrated spot in Corning. It's full of greenery, lush furniture, modern decor and industrial architecture.
Location: Radisson Hotel lobby, chair off to the right in front of the restaurant.
Churches are almost always nice to look at, but what drew us to these specific ones are the doors. Old, bright and arched, these geometric walkways catch the eye (and maybe some likes!)
Location: Corners of Cedar St. and E 1st St.
The Rockwell Museum is full?of tons of great places to take in art and take a photo. Our favorites are the painting on the second floor and the rooftop terrace.
Location: Rockwell Museum
All over town there are fantastic murals giving color and life to the alleyways. Many of them are located behind the wonderful Market Street businesses, hidden from the crowds, but on full display for the parking lots. A few of our favorites are behind Connor's Merchantile.
Psst – Find all of Corning's public art here.
Location: Alley/Parking lot behind Connors Merchantile/Wall of Corningware, Corelle & More.
10. Railroad Tracks – Centerway Square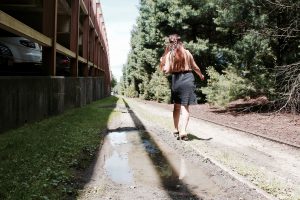 Railroad tracks are a crowd favorite on Instagram. But these ones are especially cool with their muddy surroundings and invading green grass.? On either side, you can see the industrial colliding with mother nature – a parking garage to the left, forestry to the right.
Location: Behind Centerway Square Parking Garage.
11. Centennial Park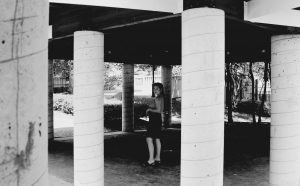 There are countless instagram worthy places at Centennial Park, but most drawing is the old grecian-esque structure off in the corner. The columns give the ability to play with foreground and background, and the vines growing from the roof add a nice touch.
Location: Centennial Park
12. Corning Glassworks Arch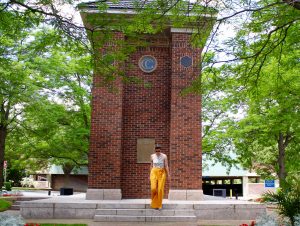 This one is pretty well known, and is a great picture. But take a turn to the side of the arch and you'll have a whole other perspective, with a whole other angle.
Location: Corning Glassworks Arch in front of Corning, Inc. Headquarters.
13. Gaffer on a Bench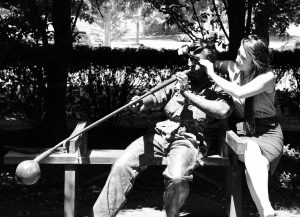 The perfect prop.
Location: In front of the Little Joe tower to the side of Corning, Inc. Headquarters.
Northside
The unknown nooks and crannies of the mostly residential side of town.
The caged bridge is rusty, brown and old – the perfect hipster vibe, and the long, narrow tunnel is perfect for playing with light.
*Disclaimer* The grafitti is not for the faint of heart – curses and all.
Location: The underpass is on the corner tip of Western Lane and Cutler Ave.? The bridge will be through the underpass.
3. Welcome to Corning Mural – Brick House Brewery
The immensity of this mural showcases all the best parts of our quaint town. Plus it's really colorful.
Location: Wall of Brick House Brewery on Bridge St.
4. Bridge Street Laundry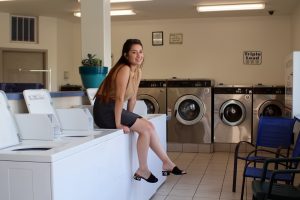 Any laundromat will do, and we know this isn't specific to Corning, but we parked there to get some mural shots and decided to go in and snap a few. And we think it turned out pretty cute, if we say so ourselves.
Location: Corner of Bridge St. and Pulteney St.
5. Hillvue Park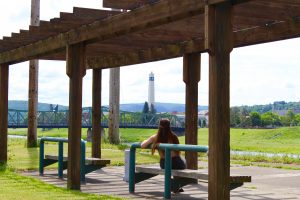 Take a seat on one of the cute little benches, and take in everything that makes Corning, Corning. Little Joe, the bridge, the dyke…
Location: Hillvue Park off of Hillvue Ave. in between Wallace St. and Dodge Ave.
6 & 7. Corning Museum of Glass
There are tons of places to get instagrammable pictures in CMOG, the Contemporary Wing being one of the most popular (we snapped a few there too!). But an overlooked area isn't even in the museum, but outside in front of the building. Tall grass, weeds and flowers grow, making it look like an expansive meadow located on a busy street.
Location: Corning Museum of Glass (Contemporary Wing & in front of front entrance) on Rt. 414.
8. YMCA Parking Lot – Black Brick Wall
You don't see many black brick walls around. But behind the YMCA and across the parking lot is a fresh black brick wall just calling to your instagram followers.
Location: Back parking lot of the YMCA.
9. Railroad Tracks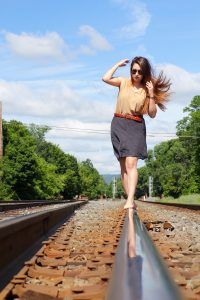 These tracks are a bit different from the previous ones – raised, in use (so be careful and pay attention!), gray, and rocky.?
Location: Corner of Spruce St. and Sly Ave. Take Sly Ave. until the dead end is reached. The railroad tracks are beyond that.
10. Underpass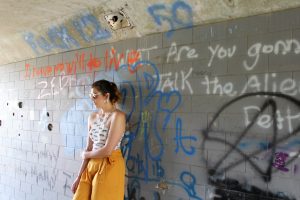 This spot also has some NSFW graffiti, so beware. But it is colorful and bright and perfect for that urban street vibe.
Location: Underpass is perpendicular to Stimson St. and a continuation of Fuller Ave.
11. Abandoned Stairs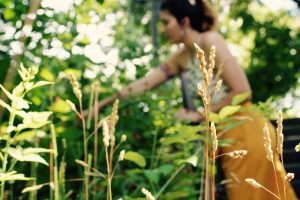 There?s nothing better than a flight of crusty, old and abandoned stairs for a perfect instagram backdrop. Toss in some weeds and somebody picking the wild blackberries and you have yourself a sure crowd pleaser.
Location: Corner of Spruce St. and Dodge Ave. When facing Spruce St. on Dodge Ave., take a left and the stairs are on the right side of Dodge Ave. a few hundred feet away.
Special thanks to Amanda Williams for modeling and exposing all of the Northside's best spots! Follow her on instagram: @awillime
Let us know where you think Corning's Most Instagrammable Spots are!