The Corning Museum of Glass is an obvious attraction of Corning. And it's easy to take advantage of a gem in our hometown. Jessica Aiduk is here to remind us of all the wonders and excitement of the Corning Museum of Glass, through?the eyes of her daughters.
---
If you've grown up in the area, like me, then you might be tempted to put the Corning Museum of Glass in the "been there done that" category.
I have been reminded recently that if you've made that mistake, you are dead wrong!
Especially if you?ve never had the amazing experience of making your own glass at the Studio.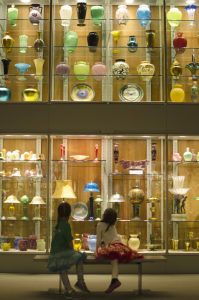 As a mother of two energetic young ladies, I like the idea of CMOG, but I get a little tense thinking about being so close to so many fragile expensive things. Thankfully, those fears were unfounded and my gals faithfully executed the "look but don't touch" rule.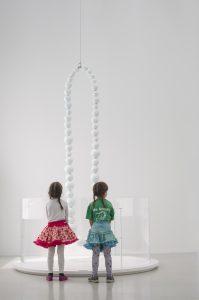 Until we got to the hands on part of our trip of course!
We loved the variety you see throughout the museum and enjoyed all the different things to talk about. It was fun to watch the girls skip and twirl between the Contemporary Art and Design Galleries and the Carder Gallery.
We also love to see the live glass shows. Going on a weekday is great because there are smaller crowds and we were front and center for the action!
But making our own glass was by far the highlight. I mean, come on! The hands on glass studio was so exciting for them, and honestly it was such a well oiled machine that it put all my mommy-worries at ease. No one was even close to getting burned, for example!
My girls were able to choose their style of ornament, the colors they wanted, and the pattern! Then they got to be mini-gaffers! #iMadeGlass
Bonus insider tip – did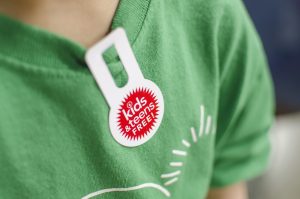 you know your CMOG pass gets you two days of museum adventuring? Which is fabulous because there's just too much to see at once! And did you further know that the Southeast Steuben County Library has CMOG passes that you can ?check out? for two days?
So now you have zero excuses not to go be a tourist in your hometown!
Go give the Corning Museum of Glass a fresh look and make some super cool glass while you?re at it.
---
Jessica Aiduk is a local photographer in Corning, NY.