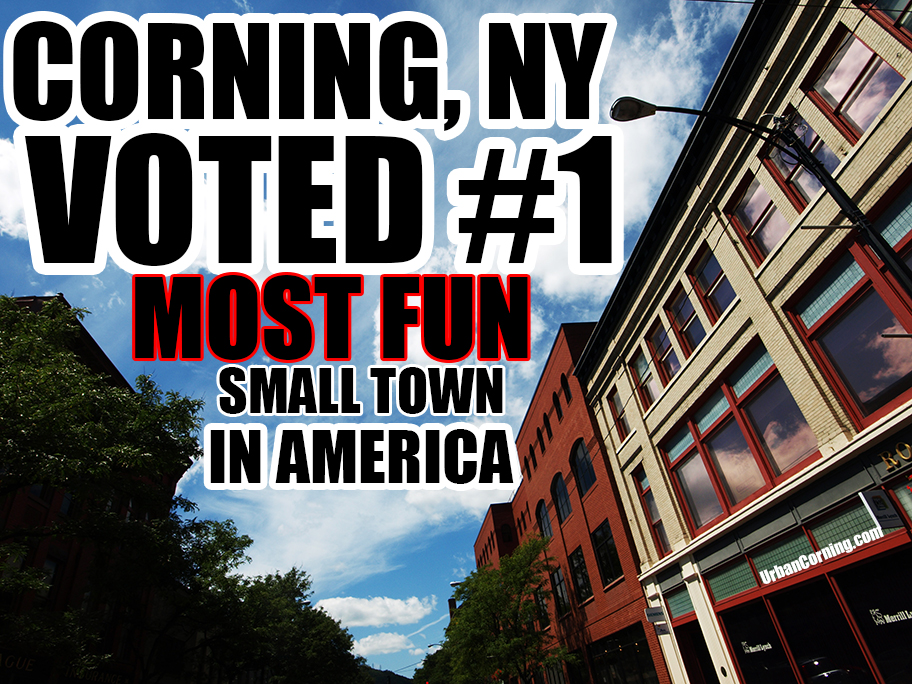 As if we needed anyone to tell us… None the less, it feels good to be recognized by Rand McNally's Best of the Road?as America's Most Fun Small Town. We came in third during the voting portion of the contest, (we don't have time to be sitting around voting all day), but it came down to the judges at Rand McNally. The Gaffer District submitted this awesome video, and ultimately Corning, NY was named the #1 Most Fun Small Town in America.?High fives all around!
From the Rand McNally Blog announcing the winners:
Judge?s Take: Corning?s energetic video and essay submissions showcased a community that not only knows how to have a good time, but that also knows how to ensure visitors will enjoy themselves, too.