Notice
: Can't get the bearer token, check your credentials ( Response: Forbidden ) in
/var/www/wp-content/plugins/fanciest-author-box/includes/class-wp-twitter-api.php
on line
155
Warning
: preg_replace(): The /e modifier is no longer supported, use preg_replace_callback instead in
/var/www/wp-content/plugins/fanciest-author-box/includes/ts-fab-construct-tabs.php
on line
94
The weekend is upon us again. And with weather looking pretty cloudy, there are plenty of indoor activities to keep you occupied. And who knows? This is upstate NY; we experience four seasons in five minutes, so the sun could certainly shine. We added in a few outdoor activities just in case. Here's what's happening this weekend.
Friday
The first evening of the weekend looks like a mixed bag, so here's an indoor activity: music at Brick House Brewery. The place will be jamming all weekend. They'll have the Lori Lynn Barrett Band on Saturday for some classic rock and pop covers and Joe Noto on Sunday if you're in the mood for some acoustic rock. But if you like funk, soul, rock and roll and $3 Margaritas, Friday is your night to be there. Stop by around 9pm to listen to Blue Eyed Soul.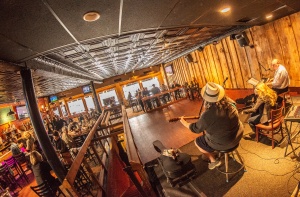 More info here.
Saturday
Ever wanted to try goat yoga? Don't worry, us too! And we're in luck! This Saturday, the ZiegenVine Homestead is hosting their very own goat yoga event. Yoga practicers of all levels are welcome to join in for the 45 minute session. What's goat yoga, you may ask? Practice your shavasana alongside goats as they hop on your mat, eat beside you or cuddle up. Get ready for a whole new kind of flow.
More info?here.
Sunday
On Sunday, take a stroll down Market Street and stop by the Card Carrying Shop. They'll be hosting ecologist, activist and author Sandra Steingraber. She wrote the introduction to Rachel Carson's Silent Spring, the book that documented what pesticides can do to the environment. Steingraber herself has authored books about human reproduction, raising children in the age of environmental threats, and the links between the environment and human health. She will be reading her introduction to?Silent Spring and copies will be available for purchase!
More info here.
Visit our?monthly events calendar, presented by?Brick House Brewery, for more information on the events mentioned above.